Get more from your Swift, Spectranet or Smile 4G LTE Router (Hub) using these tips
A slow internet connection not only affects your online productivity but also has a way of making even the most exciting internet businesses such a drag. Do you rely on the internet for your work or pleasure? 4G is worth considering if you do. If you've ever surfed the internet on 4G (or greater) speed then it won't be easy getting used to something slower all over…trust me.
4G LTE is getting common (at home and work places) and if you can't get a mobile phone that supports this technology, you could go for a router which does. Quite a number of Swift, Spectranet and Smile hub (router) users are -in my opinion- under-enjoying their hubs so I'll be letting you in on some ways you could get more out of your 4G LTE hub.
1. Improving battery life
: If there's one area these hubs score low, its their battery life. What is 2 hours of battery time (The Mi-Fis can boast of more)? Its supposed to be a source of internet connection, not a UPS to allow you shutdown your Desktop PC after a power failure. Over-charging is another thing that kills their batteries. You see, these routers don't have a battery indicator so there's no way to know when your battery is almost empty or full, so you just keep charging. You might be advised to take out the battery when connected to power and re-insert during a power failure but this is not practical (see the guide on how to remove and re-insert a Swift hub's battery at https://www.hovatek.com/forum/thread-2907.html ; what a process to have to repeat time and again). The good news is that you can get a power bank for your 4G LTE hub (router).
I got the 9800 mAh capacity (of this power bank) for as low as $28 and have -on several occasions- gone over 20 hours without it ever going flat. Now, that's better.
2. Unlocking your Swift, Spectranet or Smile 4G LTE hub
:  Like most branded routers, these come locked to one network; theirs. So this means you can't use any other network's SIM card on your Swift, Spectranet or Smile hub right?
Wrong! 
Of course you can unlock your router and the image below is proof
All you need to do in order to unlock your Swift, Smile or Spectranet hub is to:
Purchase your unlock code (visit https://www.hovatek.com/forum/thread-5333.html for details)
Replace the SIM card in the hub with that of another service provider
Connect to the router's Wi-Fi network
Type 192.168.1.1 in your browser's address bar and press Enter
Login (the default username is user and the default password is user)
Navigate to Internet > SIM lock
Enter the unlock code and click Submit
Voila! You can now use any SIM card on your 4G LTE hub without having to configure anything
* Note: Inserting any other SIM card doesn't mean you'll be able to use that SIM's network in 4G mode. The network (of the newly inserted SIM card) needs to support 4G in your area; else, you'll have to use whatever technology is available.
4. Boosting signal strength
: Even at 1 signal bar, you still get good internet speed, I give these routers that. If you are in an area with not-so-excellent reception then you could get an outdoor signal booster (antenna) for as low as $40. Now, that's more like it!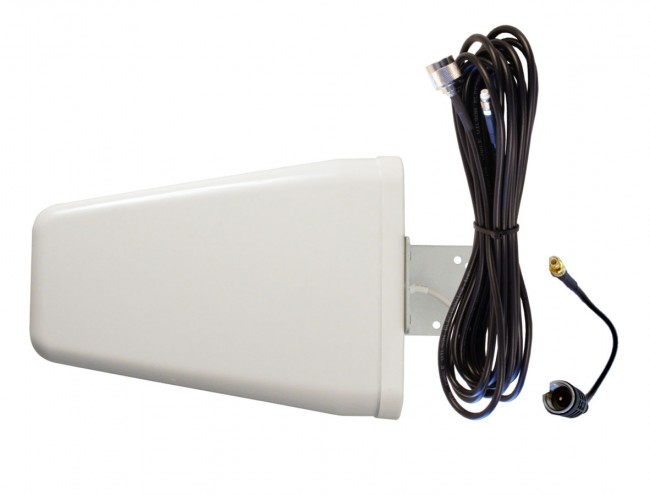 This outdoor antenna is weather-proof so you need not worry about the rain or sun damaging it so quickly.
4. Consider Weekend Plans
: The data plans might look on the high side but they're actually quite cheap. One thing you should know about data plans is that the higher you go, the cheaper they become. You may go through the data plans table of your service provider if you doubt me. If you're looking to get a good bargain then you should consider data plans that give some sort of promo during weekends and public holidays. that's one way to get more; yet, pay less. Checkout:
Hovatek….just a button away!