I've been following Autonomous (self-driving) cars, Formula E and Solar car Technologies for a while now. One of my concerns about self-driving cars has been whether or not they'll be connected to the internet. Alphabet's Waymo for one has it's reservations about having its cars connected to the internet at all times to prevent them from getting hacked remotely. Their argument is that crucial systems are all stored on local computers aboard the car so the car doesn't need to maintain a constant stream of exploitable internet connection. Manufacturers like Tesla, BMW & Audi however have a different stance on the matter.
You would recall that Uber had launched its self-driving cars back in September 2016, a move which was greeted with somewhat mixed reactions because of the challenges the technology still had to surmount (other careless human drivers being one). For this reason, the cars moved around with an Engineer in the front seat and a safety driver behind the wheels. Uber has however had to ground its entire self-driving fleet pending an investigation into a crash involving one of its autonomous vehicles that occured on Friday the 24th.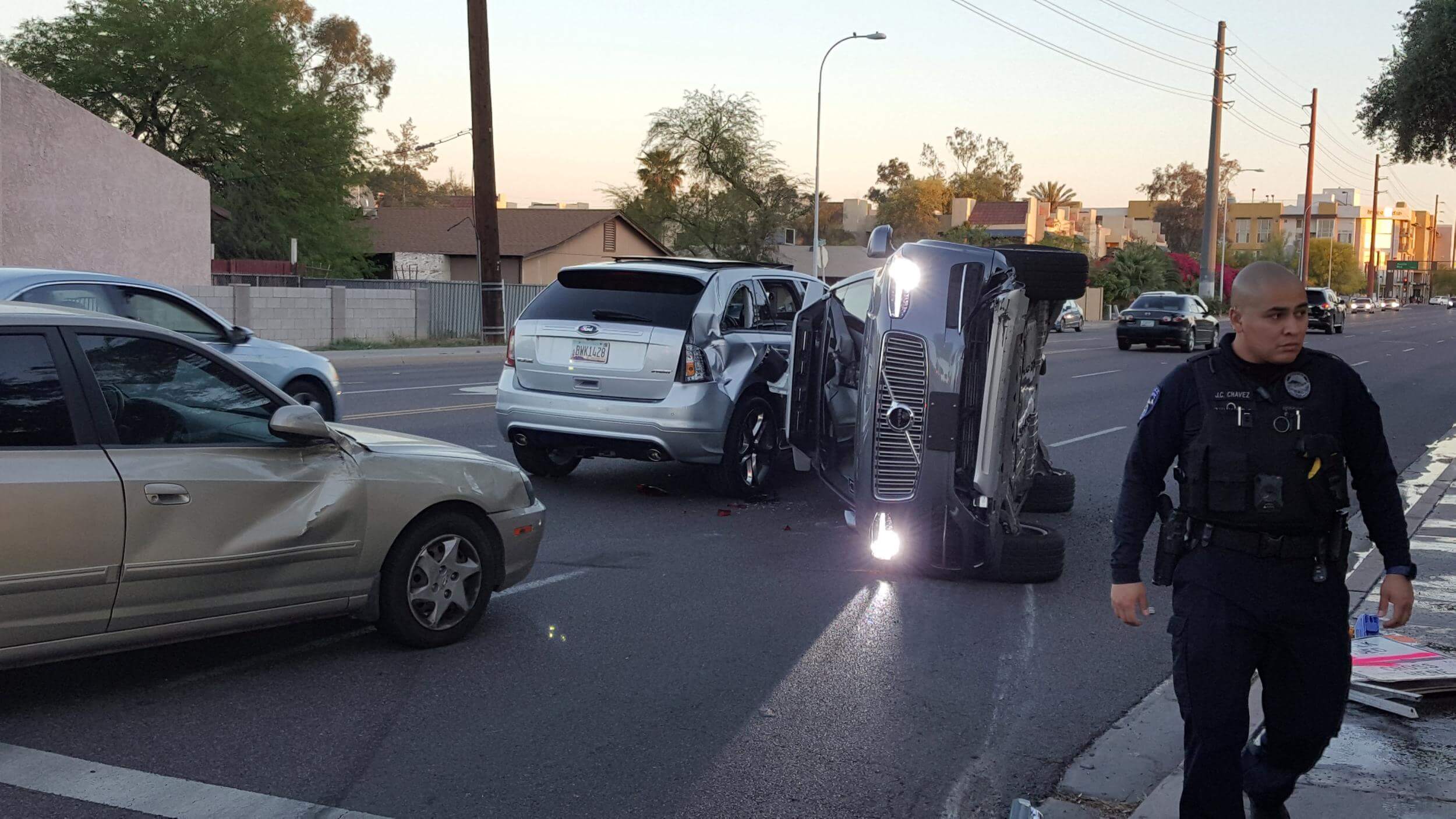 The accident involved one of Uber's Volvo SUVs. According to a spokesperson for Uber, there was no passenger at the back seat, only two safety drivers in the front. Speaking on the cause of the accident, Tempe police spokeswoman Josie Montenegros said that the accident occurred when the driver of a second vehicle failed to yield to the Uber vehicle while making a turn. This caused the two vehicles to collide and the autonomous vehicle to roll onto its side. No one sustained any serious injuries.
History of Autonomous car crashes
2016 Williston, Florida: The driver of a Tesla Motors Inc Model S was killed in a collision with a truck while the car was in autopilot
2016 Mountain View, California: A self-driving vehicle operated by Alphabet Inc's Google struck a bus while attempting to navigate around an obstacle