How to fix a Windows PC consuming too much data / megabytes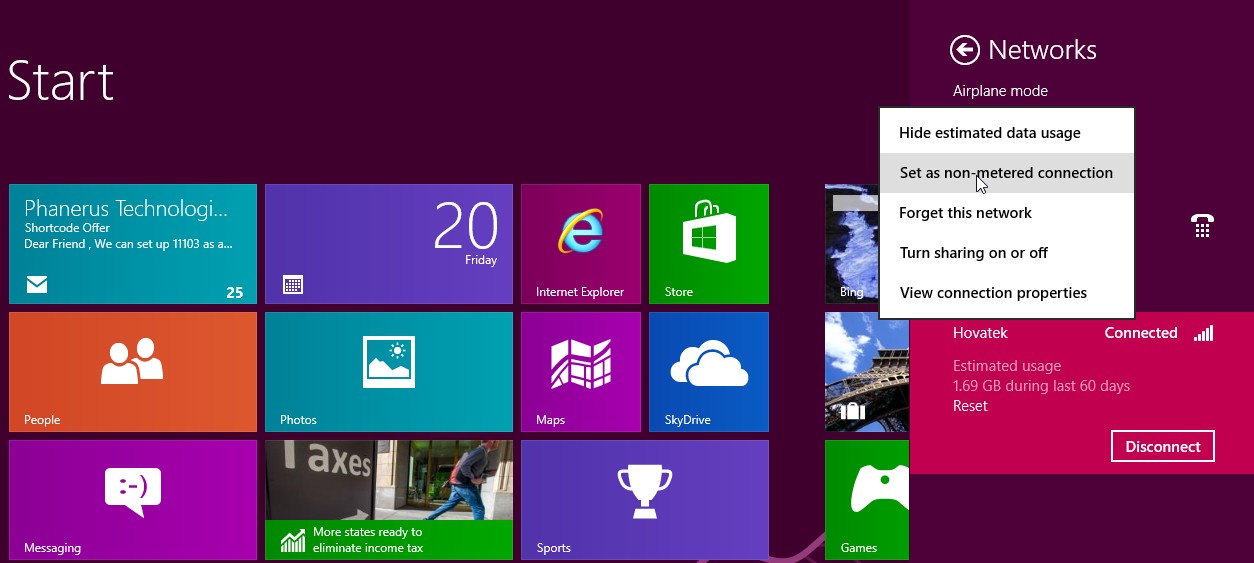 One of the most common issues you'll encounter as a PC user with internet access is heavy data usage (besides a slow PC; see https://www.hovatek.com/blog/how-to-fix-a-slow-hanging-or-crashing-pc/ to fix this ). If you've ever surfed the internet on a mobile phone then moved to a PC briefly, it'll be difficult re-adjusting to the mobile view. With a PC, the screen is wider, images larger and sharper, all aesthetics present, you view websites in all their glory, files are easy to move around….. its just visually hypnotizing but you can imagine the shock when one realizes how much data has been consumed.
Some people have adapted to this problem in a wrong way by surfing the internet more on their mobile phones and only using their PCs for 'very important' tasks. While this sounds smart on the surface, its only a cosmetic approach. The PC will still consume huge chunks of data while you run those 'important tasks' so you'll always frown data-wise when running these tasks. In this tutorial, we'll be tackling heavy data / megabyte usage at the source and for good.
What could cause heavy data / megabyte usage on a Windows PC?
Auto-updates: Applications which are set to auto-sync or auto-update are one of the items that result in huge data consumption. A good example is Google Chrome. As wonderful as this browser is, it could be a data black hole if not checked ( see https://www.hovatek.com/blog/how-to-disable-google-chrome-auto-updates-on-a-windows-pc/ )
Windows update: Windows updates could be really heavy. They are important for your PCs performance and security quite all right but you might not see it this way if your're on a limited data plan
Browser toolbars and plugins: You should pick what toolbars and plugins you install on your browser very carefully. Some not only pose a security threat but also a data (megabyte) threat
Unsecured Wi-Fi connection: If you're sharing your internet connection over Wi-Fi without securing it with a password then you're inviting trouble. I would gladly connect for free and pray that God blesses you enough to share free internet for many more weeks. Don't think naming your SSID "Incoming malware" or "Trojan virus" will deter me
Virus / Malware: If you're in the habit of installing or downloading just anything you see online (especially cracked / nulled software) then you might have something else coming. Malware could either be uploading your sensitive information / files to parent servers or adding your PC to a botnet (a network of private computers infected with malicious software and controlled as a group without the owners' knowledge, e.g. to send spam.) , both of which are data intensive
Download managers: If you use a download manager then you should be wary when you visit websites which have drive-by downloads. Many download managers begin downloading a file in the background when they prompt you to begin download or cancel. This is a nice feature when you wish to download but could be a disaster when you have no intention to download. I once lost 1.5 GB of data in one day this way.
Dual Billing: Yes, some Internet Service Providers are guilty of dual billing. I've heard them try to explain several times but its all just crap. How do you explain all my data monitors telling me I consumed 1GB but an ISP deducting 2.5GB. That's cyber robbery!
How do I track or monitor data usage on my PC?
I've always believed the saying "if you can measure it, you can control it". The key to resolving the problem of heavy data / megabyte usage on a PC is to know where all that data is going and what's responsible.  I'll briefly explain two methods you can use to monitor data usage on a Windows PC
Task Manager
Third-party application
A. Task Manager Method
1. Open Task Manager by holding Ctrl + Shift + Delete then selecting Task Manager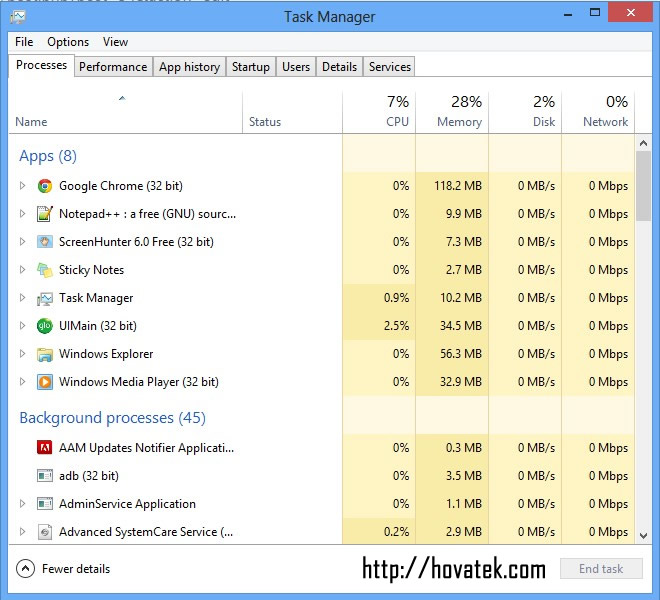 2. Click on the Performance tab at the top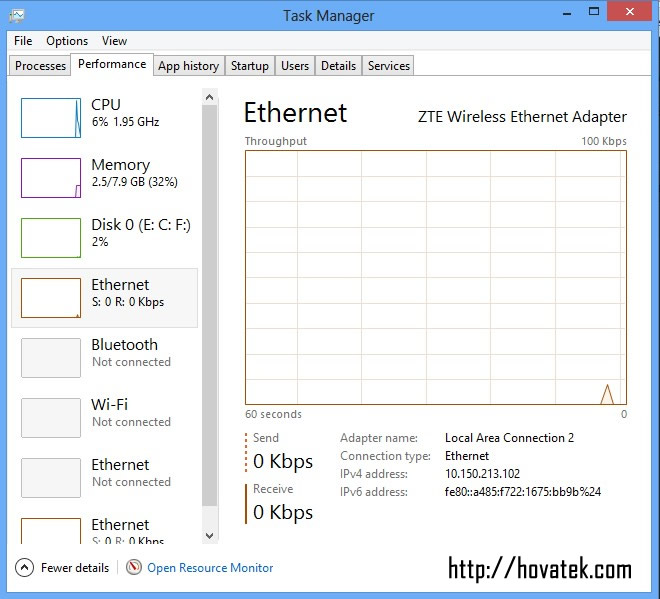 3. Click on Resource monitor at the bottom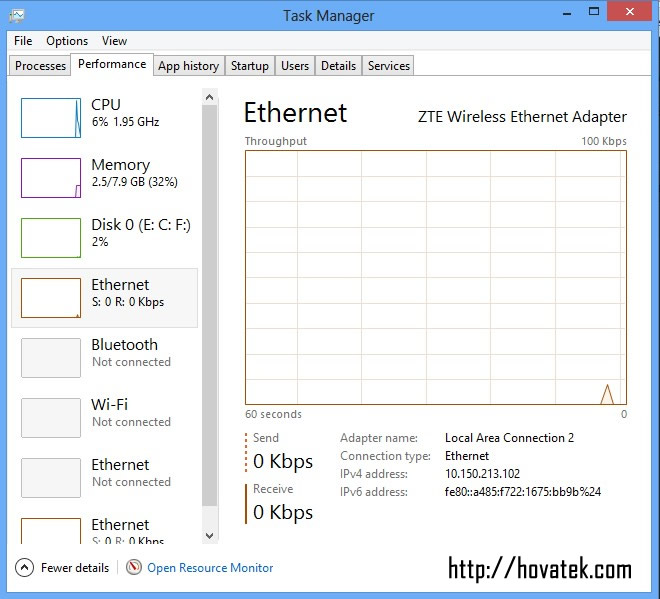 4. Click on the Network tab at the top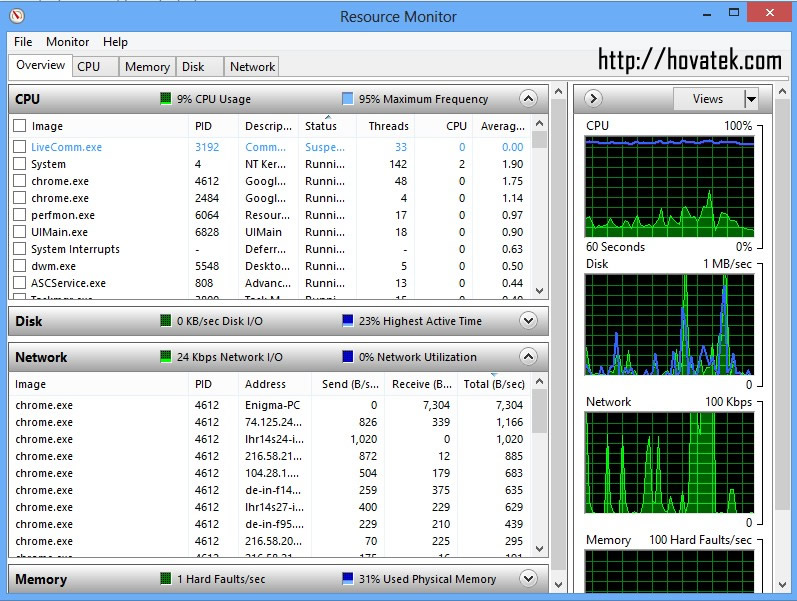 5. Study the "Processes with Network Activity" and "Network Activity" sections to monitor data usage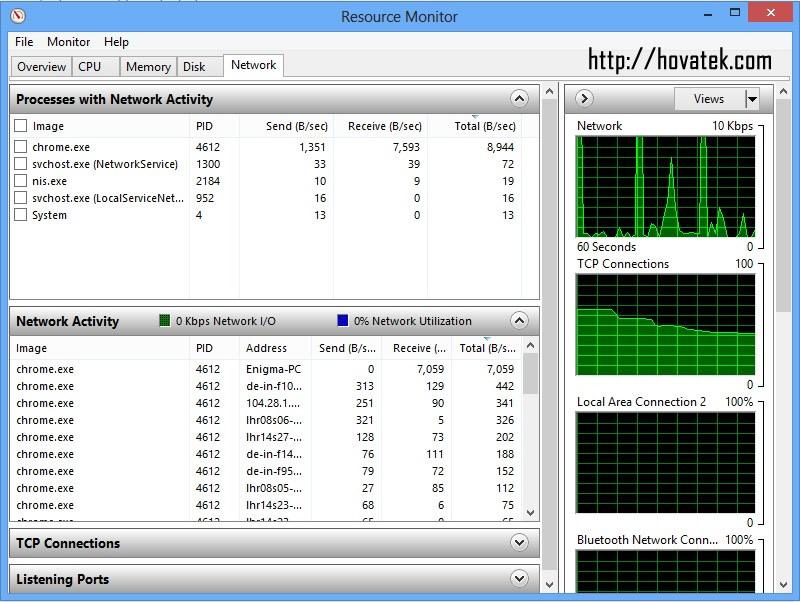 B. Third-party application
There are many PC data monitors out there but i'll be using CucuSoft Net Guard for this tutorial because its free and easy to use
1. Download CucuSoft Net Guard
2. Install then launch
3. Click the Net Usage tab to see your daily usage
4. Click the Net Monitor tab to see what processes are connected to the internet
5. Click the Statements tab to see your data usage over a preset period of time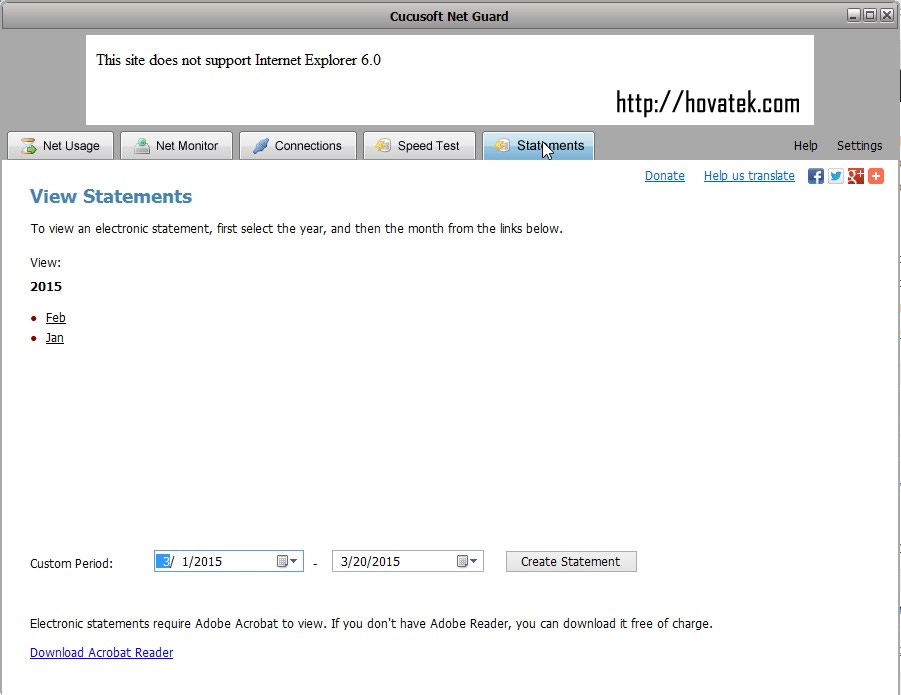 6. In the Statements tab, select a Start date (left)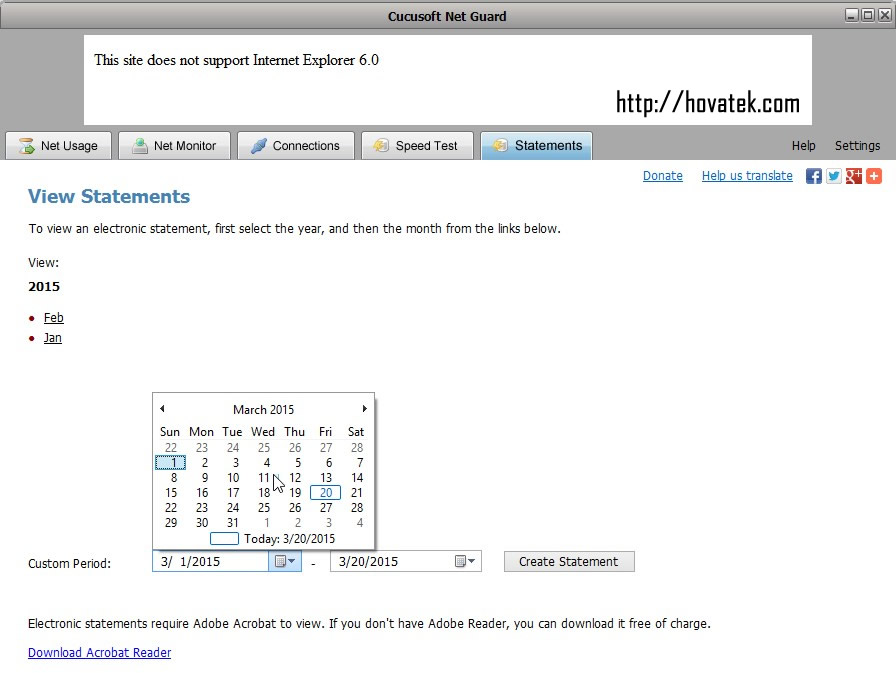 7. Select an End date (right)
8. Click Create Statements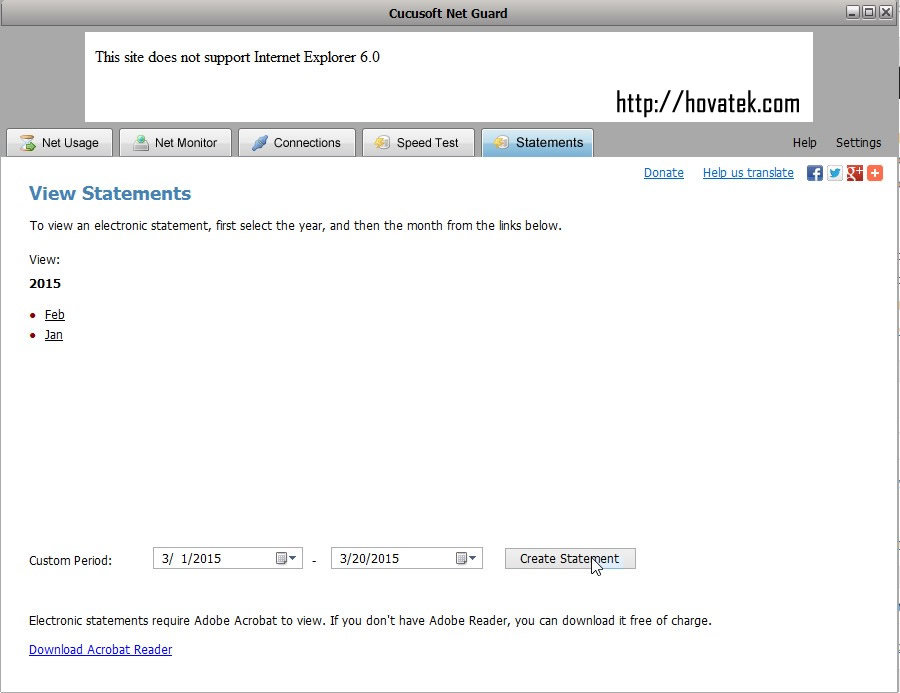 9. Cucusoft Net Guard will create and open a pdf usage report
How do I prevent heavy data / megabyte consumption on a Windows PC
?
Some potent techniques you can employ to keep heavy data / megabyte usage in check on a Windows PC include
Set Wi-Fi connections as metered: Windows 8 allows you set a Wi-Fi connection as metered, meaning Windows apps and other  non-essential processes wont be allowed to connect to the internet when you're connected to that Wi-Fi network. To set a Wi-Fi network as metered, simply right-click on the SSID (Wi-Fi name) under the Networks tab then select Set as metered connection
Pay attention during software installations: Many people just keep clicking Agree, Ok and Next during software installations without bothering to even glance at what they're allowing onto their PCs. Some software have adware integrated into their installers and this is how many people end up neck deep in toolbars that later suck up their data or slow down their surfing speed
Lookout for drive-by downloads: Some websites attempt to download files to your PC. Some of these drive-by downloads are malicious in nature while some are really heavy (some are actually harmless and needed for smooth usage of the website). Its important to always keep a close eye on ongoing downloads and terminate any suspicious ones. If you have a download manager installed then you should not ignore its prompts because the downloads are usually started in the background pending when you'll click Yes to continue or No to cancel. You don't want to click No 1.5 GB into an unneeded download like I once did simply because you ignored the prompt at the beginning.
Scan your PC with a good antivirus: Its very important to have a good antivirus installed and keep it updated (most people miss this part). Also, be careful with nulled / cracked software. I know of someone who installed a cracked software and began noticing spikes in his data usage minutes after. A few hours later, he got locked out of his PC and was asked by the hacker to pay in order to regain access to his PC (you might want to read https://www.hovatek.com/blog/how-to-fix-windows-saying-password-is-incorrect/ ). The hacker also claimed to have uploaded some of his personal information and files
Disable unneeded auto-update and auto-sync features in applications: Its important to disable the auto-update  feature in any low – medium priority application on the PC. You could also use the Windows Firewall to block a particular application or group of applications from accessing the internet
Secured Wi-Fi connection: If you're sharing your internet connection over Wi-Fi then ensure its password protected if you wish to restrict access
Disable Windows update: If you're on a limited data plan then you might want to disable the Windows Auto-update feature. To do this, go to Control panel > System and security > Windows update > Change settings  > Select "Check for updates but let me choose whether to download and install them" or "Never check for updates"
 Click Ok to save
Is it really safe for me to disable Antivirus updates?
Antivirus updates are very critical. If some Engineer installs an Antivirus on your PC and tells you it doesn't need any updating till the licence expires, that's a BIG lie you're being told. Your Antivirus must periodically download the latest Virus definitions from its parent servers to help it better detect the latest virus / malware. That's why one Antivirus can tell you your PC is safe and protected while another keep blowing 'Virus detected' alarms; that's the
Virus definition database at work. Its a terrible idea to totally disable Antivirus updates.
How badly do I need Windows updates?
Carrying out periodic Windows updates is a good idea because updates contain bug fixes, security patches, drivers updates, additional features etc; however, due to their generally large sizes, this might not seem practical for someone who's trying to manage a limited data plan. You best set Windows update to Manual search and update to save your data (megabytes) till when you have enough to spare.
I have tried all these but nothing seems to work, what do I do?
If your data / megabyte usage still peaks despite following all the steps above then your best bet is to either have a Tech savvy person take a look at your PC or re-install Windows (see https://www.hovatek.com/blog/how-to-install-windows-7-with-and-without-the-operating-system-cd-dvd/ )
Hovatek….just a button away!