Is Tecno making progress or declining? The Tecno Boom J8, W4 and L8 just might hold the answers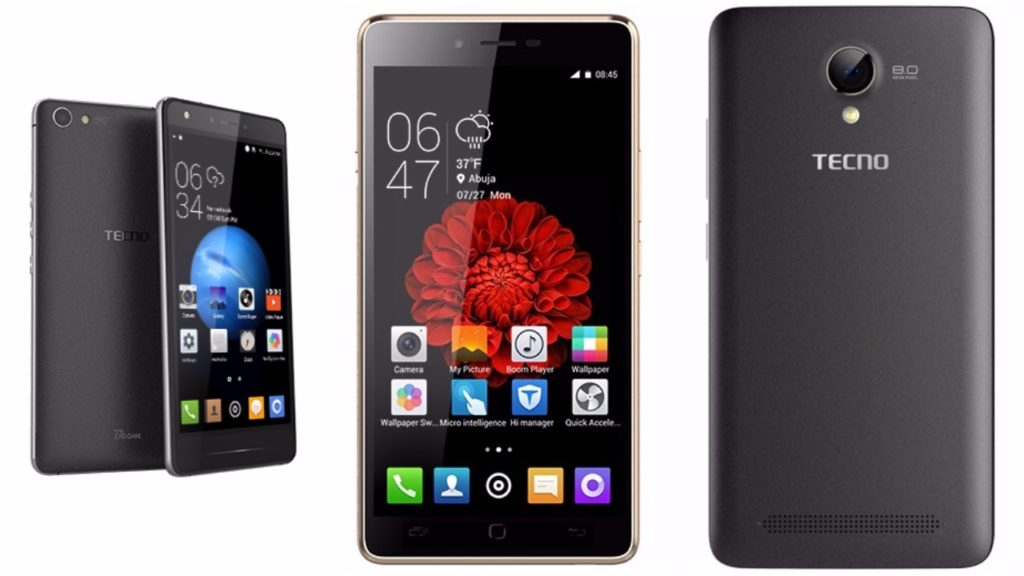 Just the other day, I was chatting with a colleague and we were talking about the Tecno, Gionee, Infinix, Innjoo, Itel and Opsson war for supremacy. We agreed instantly that Oppson crashed out early for many obvious reasons. Innjoo lost a good chunk of their users trust, Itel is finally pulling its weight but is not quite there yet. The three we didnt quite agree about were Tecno, Gionee and Infinix. I gave Gionee the crown, he gave it to Infinix; Tecno was a grey area which I'll come to later.
Infinix has evolved – no doubt – and has earned its seat on the table though I'm not too pleased with the Infinix Hot 3 . For me, Gionee has been the most matured and consistent of all. Infinix and Tecno spend a fortune on advertisements down here, thats why you see them in every nook and cranny. Gionee doesn't seem to be doing as much in that regard. I won't be going into details why I crowned Gionee and he, Infinix (it was a highly intellectual debate) but our discussion on Tecno prompted us to put some things on paper…and it didn't look so good for Tecno.
Tecno's entry strategy
Tecno won the hearts of many Nigerians with their much cheaper Android phones compared to the likes of Sony, LG, Samsung and HTC that were then dominating. The Samsung and Blackberry community gave Tecno prospects a tough time. Samsung users felt they were merely knock offs and Blackberry users couldn't stand the though of their identity, their beloved BBM running on non-Blackberry devices. To cut it all short, Tecno had the perfect strategy, come in cheap. This worked wonders for them as they rose rather quickly. Over time, Tecno phones have unfortunately become crappy and over priced…..Pause. Now, I myself would've doubted that phrase a little even though I'd been suspecting this but putting it all on paper helped connect the dots.
Rewind…. Whats is a crappy device? The word crappy doesn't necessarily mean cheap. When you say something is crappy, it means it falls below industry standards. What defines industry standards? The competition. In other words, you might make great phones but once the competition consistently makes much better phones, you make crappy phones. Yeah, its unfair, but life itself isn't fair.
Fast forward…Now, Tecno was and still is pushing many devices into the market with not much overall improvement in spec. Some would argue that they've really improved but you have to take a few steps back and look at the bigger picture. with Tecno, there's nothing called an Android version update. You need to buy a new Tecno phone if you want an Android upgrade. If that worries you then thats just the tip of the Iceberg, there's much more but thats not what this writeup is about.
How much has Tecno phone specs improved over the years?
I have a good idea of the specs of past Tecno phones so I'll be comparing recent Tecno phones to get a feel of where they're heading spec-wise. I'll be placing the Tecno Phantom 5, Droidpad 7C Pro, Boom J8, W4 and L8 side by side.
| | | | | | |
| --- | --- | --- | --- | --- | --- |
| Specs | Phantom 5 | Droidpad 7C Pro | Boom J8 | W4 | L8 |
| OS | Android 5.1 Lollipop | Android 5.1 Lollipop | Android 5.1 Lollipop, Tecno HIOS UI | Android 6.0, Marshmallow |  Android 5.1 Lollipop |
| Radio | 2G, 3G, 4G | 2G, 3G | 2G, 3G, 4G | 2G, 3G, 4G |  2G, 3G |
| Dimension | 151 x 75.8 x 6.8 mm | 190 x 110 x 8.5 mm | 153.3 x 76.84 x 7.35 mm | 143.5 x 71.3 x 8.5 mm | 77.5 x 154 x 8.85 mm |
| Processor | 1.5GHz octa-core Cortex-A53 CPU, MediaTek MT6753 chipset, Mali-T760 MP4 GPU | 1.3 Quad-Core Mediatek MT8321 processor with Mali 400 GPU | 1.3GHz quad-core, Mediatek MT6753 chipset, Mali-T720 GPU | Quad-core 1.3 GHz Cortex-A53, Mediatek MT6735 chipset | 1.3GHz Quad-core |
| Display | 5.5 inches, 1080 x 1920 pixels | 7 inches, 1024 x 600 pixels | 5.5 inches, 720 x 1280 pixels | 5.0 inches, 720 x 1280 pixels | 5.5 inches, 1280 x 720 pixels |
| Camera | 13MP back, 8MP front | 2MP front, 2MP back | 13MP back, 5MP front | 8MP back, 2MP front | 8MP back, 2MP front |
| RAM | 3GB | 1GB | 2GB | 1GB | 1GB |
| ROM | 32GB | 16GB | 16GB | 16GB | 16GB |
| Battery | 3000mAh Li-Ion | 3000mAh Li-Ion, Fast Charge support | 3000mAh Li-Ion, Fast Charge support | 2500mAh Li-Ion | 5050mAh Li-Ion |
| Launch / Announcement date | September 2015 | March 2016 | March 2016 | April 2016 | April 2016 |
| Launch price | ~ ₦72,000 | ~ ₦29,200 | ~ ₦47,000 | ~ ₦26,000 | N/A |
| Current price | Click here to order Tecno Phantom 5 | Click here to order Tecno Droidpad 7C Pro | Click here to order Tecno J8 | Click here to order Tecno W4 | Click here to order Tecno L8 |
Now, the verdict on what Tecno might be thinking
You may mentally add the specs of Tecno M3, Tecno R7, Tecno H6 and Tecno J5 to the left of the table.
Play….Now, after my friend and I had tabulated the specs of selected Tecno devices to span a 'beginning to current' time frame, you would be amazed by the level of inconsistency exhibited by Tecno. Flagship phones missing core specs, low end phones having just one or two spec boosts (marketing stunt), multiple firmware variants within the same phone model, ridiculous price compared to phones of even slightly higher specs from competing brands……
Come to think of it, Tecno has never released an OS upgrade on any of their devices, flagships inclusive. They'd promised that Marshmallow would come to the Tecno Camon C8 back in Febraury 2016 but that never happened, instead, they released HIOS  (still Lollipop) with a bunch of tweaks Xpozed framework could get you. The HIOS isn't even skinned to their Marshmallow.
You can imagine my relief on hearing that Tecno had finally launched a phone running on Android 6 Marshmallow (I'd long quit expecting Tecno to ever roll out such an OTA update ) only to see the highly disappointing specs of the Tecno W4.
Do you think Tecno has made considerable progress or is a flop waiting to happen?
Hovatek….just a button away!