Tech. Support from the comfort of
WHEREVER YOU ARE
Wouldn't having your gadgets fixed without wasting time in traffic or long queues be great? Our Live Remote Assistance Service (LRAS) and Pickup & Delivery Repair Services (PDRS) are tailored for quick, affordable, and convenient repairs
Multilingual Support
We provide online support in over 100 different languages.
Instant Messaging
Consult us via Facebook, Whatsapp, Telegram, Skype or Live Chat.
Global Reach
Get device issues fixed from the comfort of wherever you are.
- We're just a button away -
OUR SERVICES
We're on the front line of gadget problems so we are exposed to the toughest problems and situations
Technical Support

Experienced staff are on ground to provide prompt Tech. Support

Remote Repairs

We can fix your software issues without needing physical access

Offline Repairs

Whether software or hardware problems, our drop points are open to clients

Pickup & Delivery

Have our courier pickup your device and deliver to you once fixed

Tech. Tips

Helpful tech tips from our Youtube channel & Podcast keep you informed

E-Learning

Our online gadget repair courses are very explanatory, practical and engaging
Online Courses
---
Looking to start a repairs outfit or learn for personal use? Our courses are just what you need... see all courses
Mediatek (MTK)
Learn how to fix software issues on the Mediatek chipset and apply the knowledge to tens of thousands of devices.
Qualcomm (QLM)
Qualcomm is a fragmented chipset. This course discusses fixing common issues on General Qualcomm devices.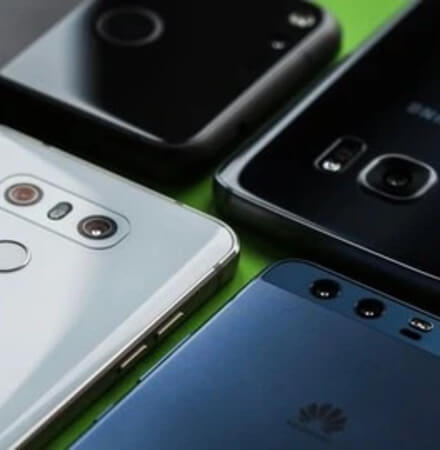 Unisoc (SPD)
Armed with this course, you can fix software related problems on most Unisoc / Spreadtrum (SPD) devices.
Private Support
---
Despite providing free support, we acknowledge that some cases require special attention. For such users, we offer Private Support.
Choose a package that meets your needs
Forum Support
Scheduled Responses
Team Viewer & Instant Messengers
Priority Responses
Private Conversations
Remote Repairs
Step-by-step guidance
Flexibile hours
Voice & Video Communicaation
Book Session
What Our Customers Say
---
Very Knowledgeable and taking care to do an excellent job.While small roadblocks were dealt with assurance and patience to detail! I would recommend them for the excellent work that they do!
- Richard Wescott -
It's the best in smartphones, feature phones and PC 'software-repair' solution.
- David Onyango -
I want to thank Hovatec and his deep knowledge of MTK devices. He helped my a lot in trying to resuscitate a difficult phone. To him and his generosity goes all my gratitude.
- Mike "stargazer" -
I'm quite pleased with the kind support Hovatek granted me. Very friendly, thorough and professional I must say. Thanks
- Yusuf Zakari -
Very few people are able to give quality services. Even fewer can back it up with in depth and up to date knowledge of IT happenings. Hovatek can as far as am concern.
- Akinlolu Olugboji -
They are good and trusted ground of professionals in IT related services. They have even IT trainning you can enroll in.
- Kakuba Gerald -