28-03-2015, 07:58 PM (This post was last modified: 01-09-2016, 09:45 AM by hovatek. Edit Reason: image sizes )
The steps are applicable for android device with:
MT6572, MT6577, MT6582, MT6589, MT6592, MT6595.
Requirements:
1. A MTK chipset based android device
2. USB cord
3.
Download MTKDROID Tool
4.
Download
and install ADB Driver on your computer or ask hovatek for a compatible driver for your devices
5. Some common sense to perform easy tasks.
Steps:
-- From your android device, enable USB debugging. Check if it is enabled on your device Settings - Developer options
-- Connect your android device to you computer via USB cord. Drivers must be loaded automatically since you have drivers installed from ADB Driver.
-- Run MTK Droid Tools.exe application as administrator
-- Once, device information is loaded successfully, click on Blocks Map to continue
-- A new window will pop up, Now, you need to click on the Create Scatter File button.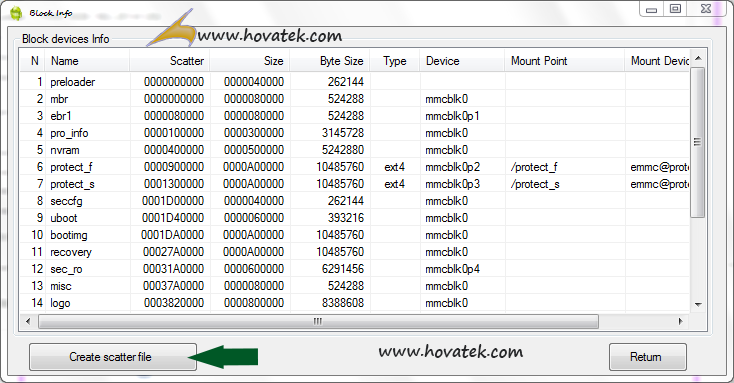 -- It will ask where to save the Scatter File. You can save it anywhere on your computer. Once you are ready click on Save Button to begin the Scatter creating process.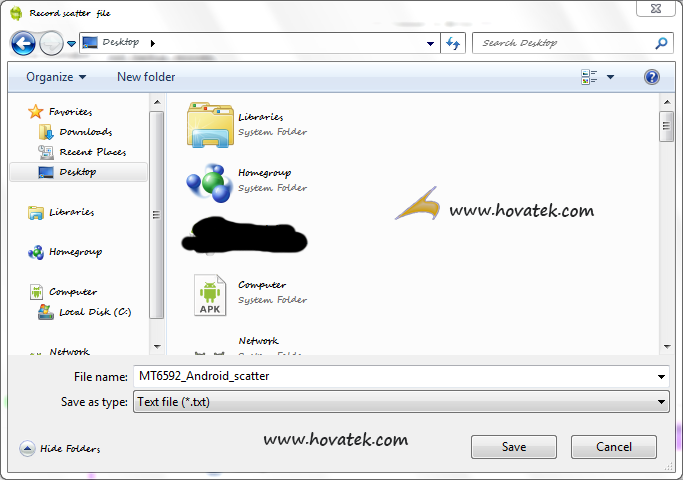 -- Done. You have successfully created the scatter file for your device.
Congratulations.