Getting your website accepted into the Google Adsense ecosystem is a bit more difficult these days and this isn't necessarily because Google has raised the bar. You see, the bulk of these new bloggers are too lazy to create quality content. They've been fooled by tales of riches from Adsense, don't have what it takes to build a successful blog and aren't ready to give it what it takes to be a successful blogger. They thus resort to scraping other peoples content and hijacking Adsense accounts. If you find someone copying your content then use the DCMA form. If on the other hand your Google account (Gmail) or Adsense account has been hijacked then this guide is for you.
How was my Google account hacked?
From my experience, this often happens when you use the same password for multiple accounts (on different websites). What this means is that if one account is compromised, all your other accounts might easily suffer the same fate. In a previous post, I'd discussed how to regain access to a hacked Facebook account so see that guide if you missed it.
After my Google account was hacked, the hacker changed the recovery email, phone number and other info to his / hers, can I still regain access?
If the hacker had only gained access (through your password) to your account then simply changing the password is enough. If the hacker changed your password then you can still easily regain access via your recover email or phone number at the Google account recovery page. The situation gets more complicated when the hacker changes the name, recovery email, recovery phone number and other important account details. This makes it almost impossible to recover. Recovering your Google account in this situation requires that you prove ownership / good knowledge of the account history.
How can I regain access to my hacked Google account despite the hacker having altered my personal information?
You have to do this quickly because the longer you wait, the slimmer your chances of recovering your account. Here's what you do:
Visit https://accounts.google.com/signin/recovery , enter your hijacked email address then click Next
Your account name should appear, click on Forgot password?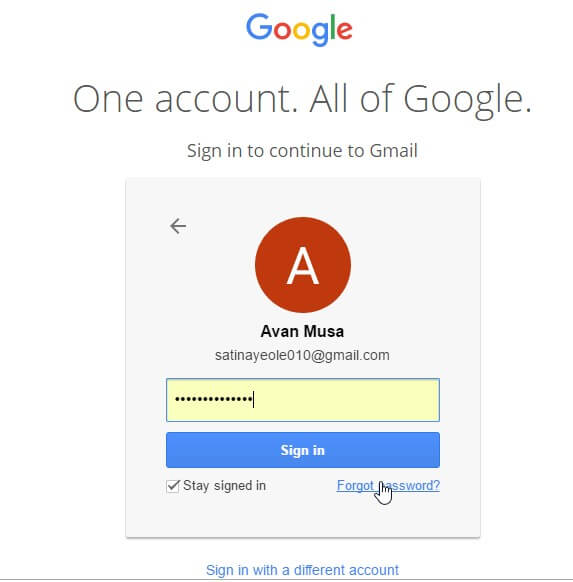 Enter the last password you can remember using on the account before it was hacked and click Next
If the phone number that appears isn't yours then click 'Try a different question' till you're asked to supply the recovery email address
Type the recovery email address you'd originally set in your account (the hacker might have changed this, no worries) then click Next
You should get a six digit code at the email supplied above. Input this code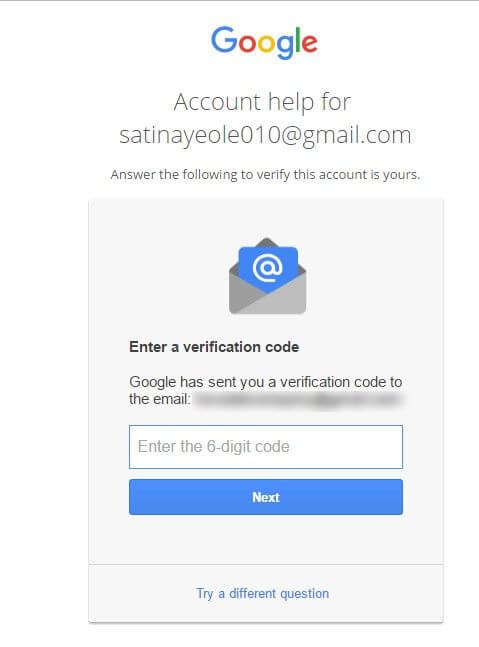 You might be asked to enter your new password, enter something strong and unique if asked to
If you're not presented with the new password form then you should have an input field asking you to explain the problem you're having with your account. This happens when Google needs you to prove ownership of the account. Here are some tips for filling this input field
Keep your message brief
Use paragraphs and number your points to make it easier to read
State when you started using the account and when it was hacked
If your Google account linked to any website (via Adsense, Analytics, Webmaster tools etc) then state such websites
If the account is / was linked to an Adsense account then state this and mention that you'll be happy to show bank records as proof of payments you've been receiving
If you've used Google to signup / login on another website (i.e associating another account with your Google account) then state such accounts / websites
If the hacker has changed your information then point this out as proof that the account was indeed hijacked
here's a sample you could refer to:
Hello,
I've been using this account since 2014.
Account hijacked
My account was hacked on the 4th of January 2017 (when I first got a notification that my account had been logged into from another device). After the person hijacked it, he changed the recovery email, phone number and other information.
Proof of ownership
1. This email address was originally associated with http://xxxxx.blogspot.com/ or http://www.xxxxxxx.com/
2. I have been receiving Adsense payments and will be happy to provide the home address I'd inputed and Bank account details
3. I have Bank records showing payments I've been receiving and will be happy to send them to you
4. I had linked my Google account to services like xxxxxxx (examples you could cite are sharethis.com, linkedin.com, stumbleupon.com, pinterest.com, faceboook.com etc)
5. If you check the account, you'll notice that the person has changed a lot of the information on the account in just a few days. This proves it was hijacked
If you have more info about the account that could prove ownership (things you'd done or that had happened on the account) then state it. You need to sound as convincing as possible.
Regaining access to your hacked / hijacked Adsense account
Depending on the level of hijack, the hacker might have first changed your Google account information then gone ahead to associate your Google Adsense account with his Gmail address. What this means is that you still have another hurdle to scale after recovering your Google / Gmail account.
How can I regain / recover my hacked Adsense account after the hacker has changed the Gmail address associated with my Adsense account or Publisher ID?
First off, you'll need to know your Adsense Publisher ID, look for it anywhere you might have used it. If the hacker is using your Adsense on his / her website then you can get your Publisher ID from the source code (its usually something like ca-pub-xxxxxxx ).
Once you have the Pub ID, send an email to adsense-support@google.com or head over to https://support.google.com/adsense/contact/cant_log_in?hl=en&rd=3&vid=0-11169411787-1488110688784# .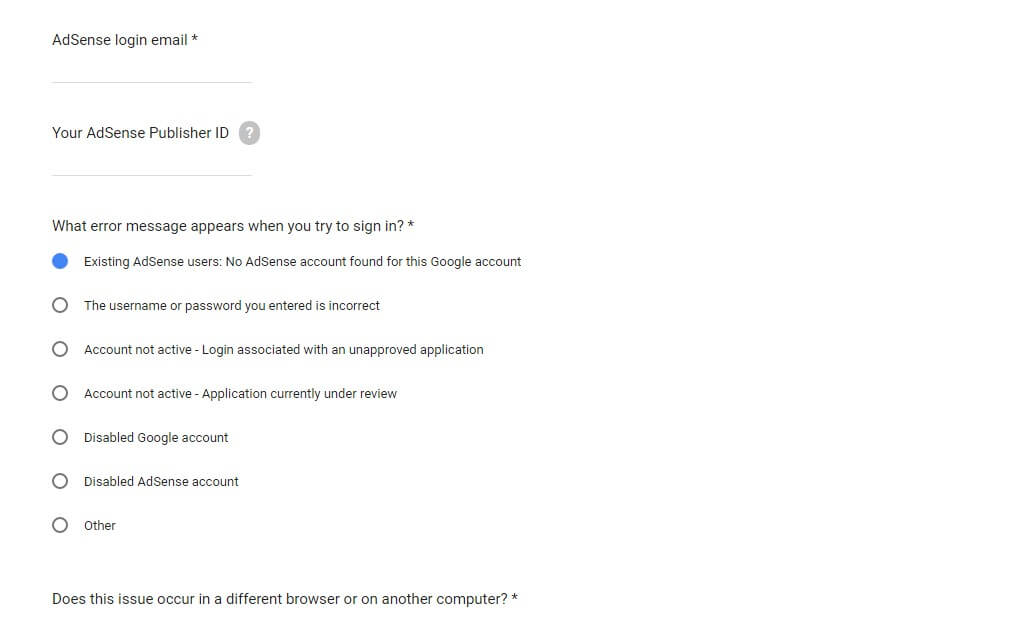 Fill in your name (as used on your Adsense account, Email address you can be reached on, Gmail address associated with the Adsense account, Adsense Publisher ID .
With these inputed, tick 'Existing AdSense users: No AdSense account found for this Google account'
Fill the rest of the form (I recommend you upload a picture of your ID card) then submit.
You should get a message like:
The form has been submitted to AdSense Support.
We'll try to get back to you within 24 hours if your query is about your own account and requires an action from our side. However, depending on the volume of messages that we receive, it may take up to 48 hours or longer for us to reply. Thank you for your patience.
In the meantime, please visit the official AdSense Forum to see if one of your fellow publishers has the answer to your question.
Keep checking your Inbox. Its important that you let an Google representative that attends to you know that:
The hacker changed your Adsense information very recently and this is proof of suspicious activity
You'll be happy to supply the Bank account information and Home address previously set in your Adsense account
You'll be happy to share proof of Bank payments you've received or been receiving from Adsense
Your email address is your most important online account as its your online ID card. Its important you avoid using the same password for your email address on other websites to avoid getting hacked.