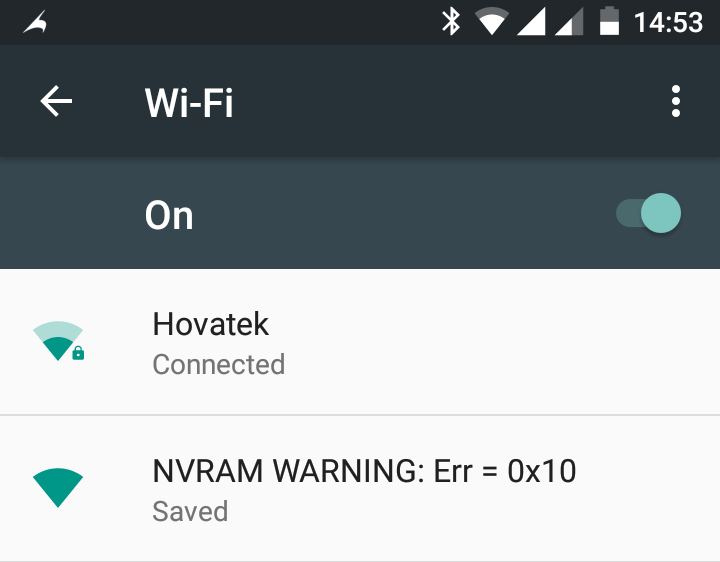 For those faced with the Wi-Fi NVRAM err 0x10, it really is nothing to worry about. Everything will work fine except this error message under Settings > Wi-Fi. We already dropped a guide on this at https://www.hovatek.com/forum/thread-117.html but this fix doesn't seem to work for Infinix Hot 2 X510 users running on Android 6 (Marshmallow) so we're dropping this guide for you guys.
How do I remove the NVRAM Warning Err 0x10 on my Infinix Hot 2 X510?
Hovatek….just a button away!